OK, so today I have officially lost 50 POUNDS since June 24th of this year!!!! I'm so excited to reach this milestone in my life. I still have quite a ways to go but I'm celebrating this accomplishment!
Now for inches lost:
Waist: -5 inches
Hips: -8 inches
Thigh: -5.5 inches
Calf: -3 inches
Upper Arm: -1.5 inches
My Doctor has kept me on the same diet initially prescribed to treat the PCOS and Low Cortisol. The only thing she has changed is adding in some moderate exercise. I can walk up to 45 minutes twice daily while carrying weights up to 3 pounds. She still doesn't want me to overdo it with strenuous exercise since my calorie intake is so low.
The only thing I've had trouble with is time. It takes extra time to prepare my meals plus my families since they have to eat more than I do. Also, exercising and shopping for fresh fruits and veggies (which is more often than I would normally go to the store) are time consuming. I have an extremely busy schedule and many things are simply nonnegotiable in my life. So I'm learning to make eating right and exercising a part of it.
I put God first so my time with Him is a must! Psalms 28:7
The LORD is my strength and my shield; my heart trusts in him, and he helps me. My heart leaps for joy, and with my song I praise him.
Family comes second and my ministry third. I work to do all things as unto the Lord so even my daily life I consider ministry. Colossians 3:17
And whatever you do, whether in word or deed, do it all in the name of the Lord Jesus, giving thanks to God the Father through him.
I think the biggest revelation I've had is that in order to do any of the things I consider necessary- I must try to be healthy by taking care of myself better.
I did find out through a friend that the diet prescribed to me is actually called the HCG diet. The only difference is I am not taking any hormones- I'm only following the food part. Knowing this has helped me a lot because there are many recipes on Pinterest. So I've been mixing up the flavor of the foods that I'm able to eat.
I have found some items that have helped get me through the last few months without feeling hungry or blowing my diet. I'm really trying to keep things as clean- with as few processed foods and additives as possible.
Drops of flavoring to put in your water are nice to mix things up without the added calories.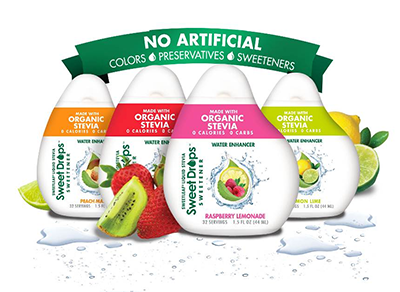 Anything Walden Farms is a diet-saver since I cant have sauces or dressings with ANY calories.
I've found their dressings at Win-Dixie but the other items I may only be able to order online.
Skinny Dippers help to take the place of deserts.
Fruit chips are a great alternative to potato chips. Crispy Greens are freeze dried so they're super crispy. I've found these at The Fresh Market.
0 Calorie noodles and rice are my favorite find so far! They're a wonderful filler and just sort of soak up the flavor of whatever you eat them with.
Gods Blessings your way,